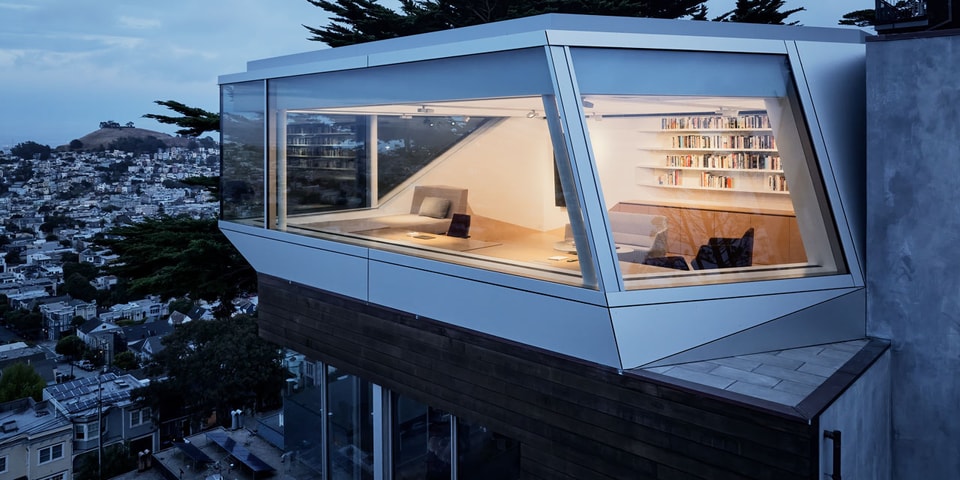 As the world has become increasingly more digital and we spend more time at home post-pandemic, there is an increasing desire to the home/work space as comfortable and balanced as possible. OPA Architects understands this mission and goes beyond with its new Aerie design in San Francisco.
Perched atop a hill-residing San Francisco home, the most striking feature of the design is its 180° panoramic view of the Bay. Designed by architects Luke Ogrydziak and Zoë Prillinger who lead OPA, the contemporary space takes form through an aluminum build in a geometrically convex structure. Aside from aluminum, the shell also utilizes a great deal of glass, which fosters its open feel and invitation to light.
Inside the space is a long built-in desk and an upholstered chaise lounge chair, which rests on the edge. The office also provides ample space for additional seating, coffee or end tables, decor and a sleek wall bookshelf.
Take a closer look at Aerie from OPA in the gallery above.
In related news, Diego Olivero Studio collaborates with Dehli artisans on "Kaanch" glassware.