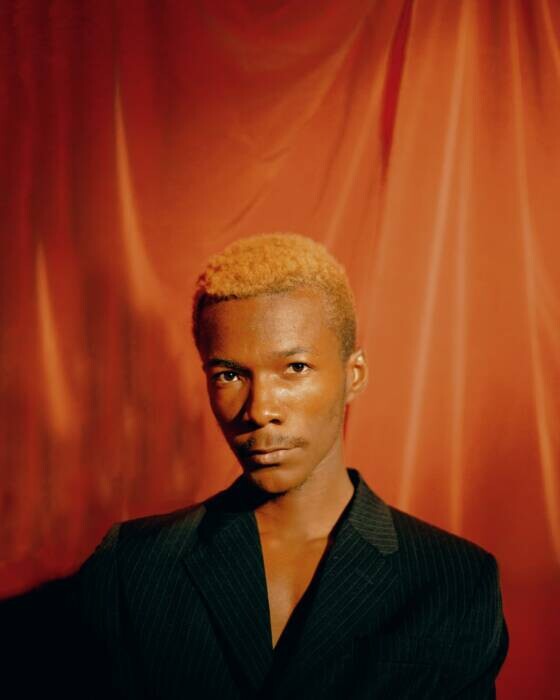 Rampant creativity is something that's hard to put labels on, especially in the case of South Central LA's Pastel Papi. Given this, it seems appropriate that the young artist's Instagram username would be @icreateshit. Pastel Papi's "shit" is a vibrant collage of everything from working on the visual for Juice Wrld's "Black & White" to him and his friends at a Black Lives Matter protest. The prominent artist recently released a new single called "Tweakin" which is out now on all streaming platforms, and speaks to the creativity that he has.
The song revolves around the concept of someone who's made loving them difficult.
Born Davon Lavor, the multi-faceted artist grew up "between wealthier and poorer neighborhoods" in deep South Central but often traveled in and out of his neighborhood. This gave him "perspective and I was exposed to a lot of different lifestyles and sounds early on."
This diverse upbringing translated to his creative life, first manifesting itself in the world of film. However, late 2017 is when Lavor began to take music much more seriously. As much as he still loved–and still loves film–music's ability to curate people's emotions drew him to the art form.
"Sound is just so beautiful, like if to me just the sound in general is crazy. I like making noise and expressing myself through the noise … Making people feel something through the music inspires me," Lavor explained.
2020 saw Lavor drop a series of singles as well as a five-track project titled Maybe Tomorrow. The EP featured illustrative bars and a diverse set of instrumentals with influences from Afrobeats to R&B that result in a perfect starting point for such a creative talent.
As mentioned before, despite taking a break from the film world, Lavor still loves film. He looks to make both short films and videos as well as release a slew of singles to strengthen his catalog.
Check out Pastel Papi's EP below and make sure to check out his photography and video work on his Instagram and Twitter!
Stream his latest release "Tweakin" below, and be on the lookout for the visual coming soon.