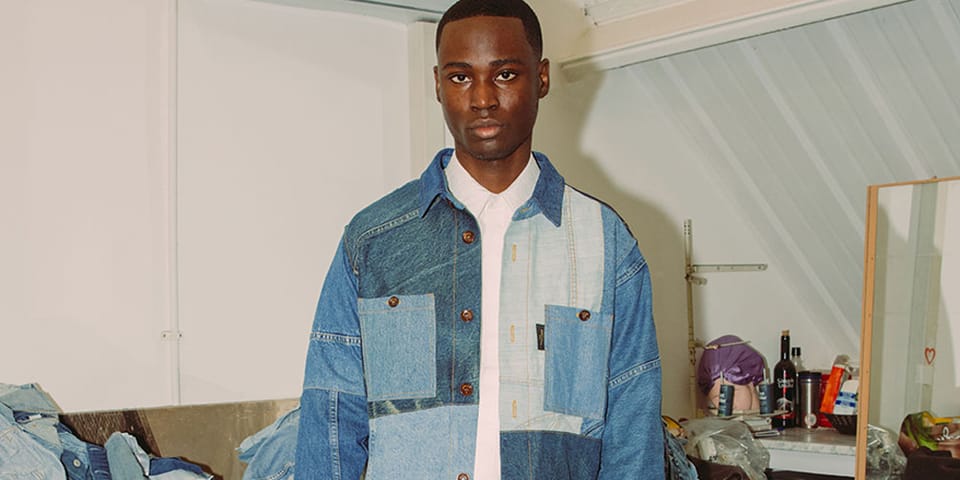 With fashion taking baby steps towards circularity, London imprint Percival is getting a jump on the matter with its new The PerciLab. The new series from the brand centers on finding the magic in reworking both classic and rare garments.
Aside from reworking classic pieces, the ongoing collection's overall goal is to extend the life and wearability of garments. But alongside this goal, the brand wants to offer a closer look at what the process entails. For PerciLab's first offering, founder/creative director, Chris Gove, vintage denim jeans were the garment of choice. What came out of the introduction was Percival's signature overshirt crafted from vintage Levi's and Wrangler jeans.
From different sizes to varied wash hues, the patchwork style piece bridges Percival's style with the allure of aged character. What also stands out about drop 1, as well as all future offerings, is that each piece will be one of a kind.
Take a look at the denim overshirt from PerciLab 01, which is set to release online on Friday, March 31.
In other news, Baracuta's Four Climes collection fuses British, American and Japanese design codes.