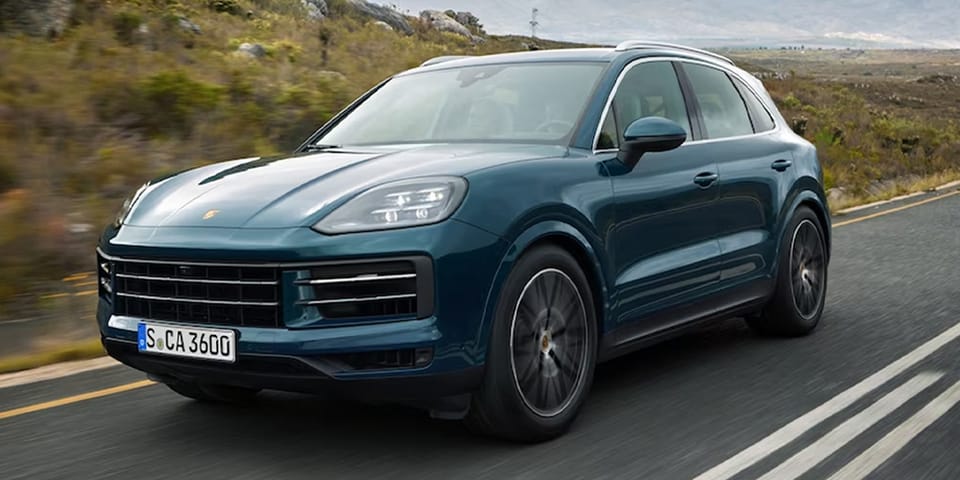 For the 2024 iteration of the Cayenne, Porsche has completely reworked the design of the vehicle. The luxury performance SUV has long been a reliable five-seater for one's every day – albeit, elevated – driving experience.
In this year's reworking of the third-generation Cayenne, the car features a totally new interior concept and the integration of a few fun digital tools for "one of the most extensive product upgrades in the history of Porsche," according to the vice president of the Cayenne line Michael Schätzle.
Leading with access to operations, the Cayenne has positioned all key functions within reach of the driver. Surrounding the seat is the stalk, which is located behind the steering wheel and now offers additional ways to operate driving assistance systems. A gear selector is included on the dashboard, while a lsuarge center console has ample room for storage.
For those concerned with keeping cool, air vents are manually adjustable, whereas stereo volume can be raised or lowered with a haptic volume knob. At the center of it all is Porsche's 12.3-inch display, providing access to the Cayenne's controls and settings, as well as apps. In a new first for the company – and for those who are especially into packing their vehicle with tech – an additional 10.9-inch display is also available for the passenger side.
The rest of the redesign largely comes in the form of aesthetic upgrades, with sharper fenders and a new hood. Taillights have been given a new, three-dimensional look that compliments the boxy shape of the Cayenne. To round it off, the SUV is available in three new colorways: "Algarve Blue Metallic," "Montego Blue Metallic" and "Arctic Grey."
As for performance, the 2024 Cayenne presents drivers with the option of a twin-turbo four-liter V8 engine, packing 468 hp, 34 hp more than the preceding V6. Drivers can still, however, opt for the standard three-liter single-turbo V6, clocking in at 348 hp.
Available starting this summer, the 2024 Porsche Cayenne begins at $79,200 USD, with coupé and e-hybrid models available at an additional cost.
In other automotive news, Polestar's new electric SUV coupé has no rear window.