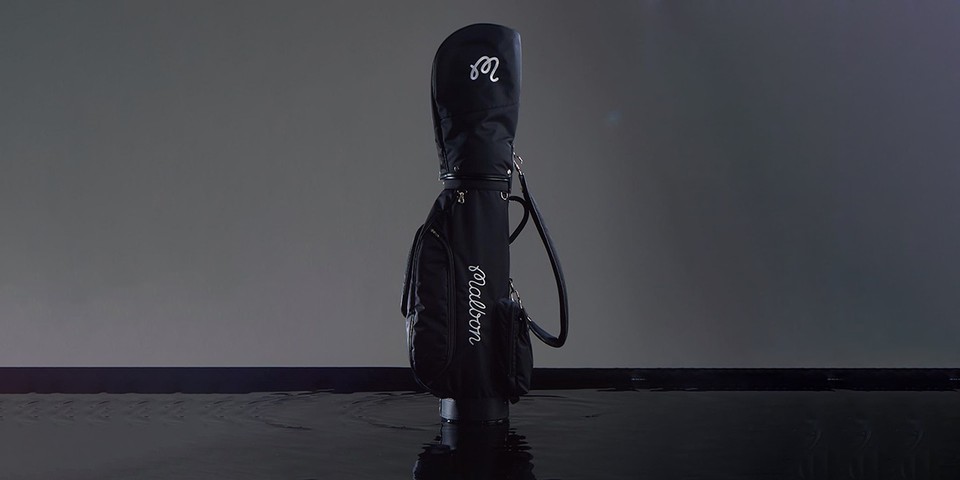 Malbon Golf continues to generate headlines for its cornucopia of collaborative projects that merge the world of streetwear and golf. In recent memory, the brand has aligned with imprints like adidas and Girl Skateboards, and this month, it's adding a new project with POTR to its repertoire.
Together, the duo has crafted a special Transcon Bag that is equipped with special elegant and classic details. The fairway-ready piece is designed in both green and black colorways, and is ornamented with a subtle-yet-effective branding such as the POTR emblem along with the embroidered Malbon logos and the original "Buckets" character. The larger back pocket serves as storage for the removable hood, shoes, rainwear and towels while the smaller front pouch can hold items like golf gloves and wallets. Inside, the bag is made with a mesh-infused gusset on the interior pockets so that your PET bottles and umbrellas can remain in place. Additionally, the interior is lined with a multicolored plaid pattern for extra flair.
Check out the bag in the gallery above and note that it is available now online and at the PORTER flagship in Osaka, PORTER STAND, KURA CHIKA by PORTER and POTR for ¥129,800 (approx. $999 USD).
In case you missed it, Malbon Golf announced its Morning Mist collection.