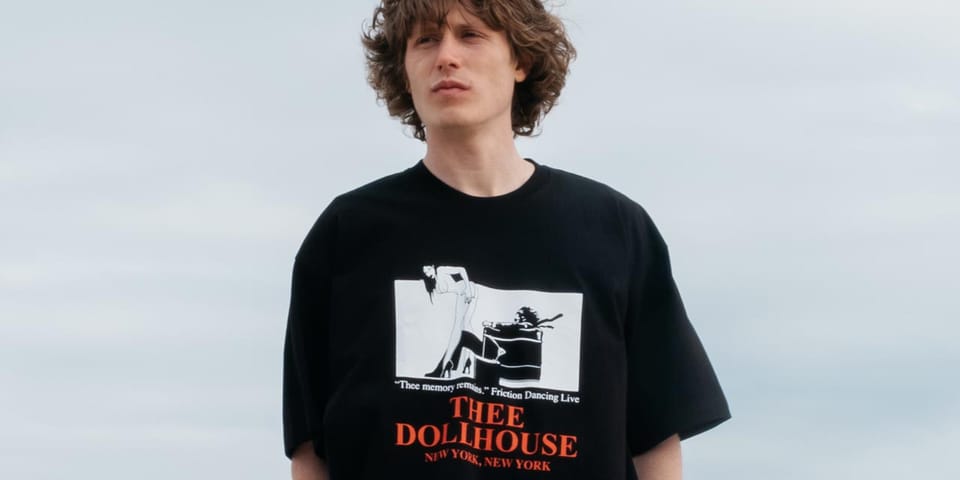 Earlier this year, Richardson pulled back the curtain on its Spring/Summer 2023 collection, revealing a range defined by notes of '90s raves, sportswear, erotic manga and new Americana. Three drops later, the independent label is back with the latest addition to its seasonal catalog: a new, summer-specific collection, featuring a lineup of hoodies, long-sleeves, T-shirts and swimwear ideal for the beach.
The fresh delivery plays into the Richardson universe, with T-shirts donning fantasy-infused illustrations and historical references from the brand's history, which began in 1998 when the label was founded as a radical magazine. Among them, the "Thee Dollhouse" T-shirt and the Richardson Vegas T-shirt front gold palms and seductive silhouettes, while the Split Polo flaunts the Richardson Magazine logo in Black/White.
Elsewhere, new graphics from John Holland of S4lem land on the JAH Longsleeve and the JAH T-shirt Hoodie in White. The range also includes new swimwear, including a "Thee Dollhouse" one-piece swimsuit featuring "fantasy strip club" illustrations, and Richardson's Swim Trunks, in two colorways: Dazzle Camo and Red/White/Blue.
Richardson's Summer 2023 collection will become available to shop on Thursday, May 4, at 9 a.m. ET on the brand's website. Peruse the collection in action via the gallery above.
In more fashion news, Nicholas Daley joined forces with Sub Sun for a '60s-inspired sunglasses line.