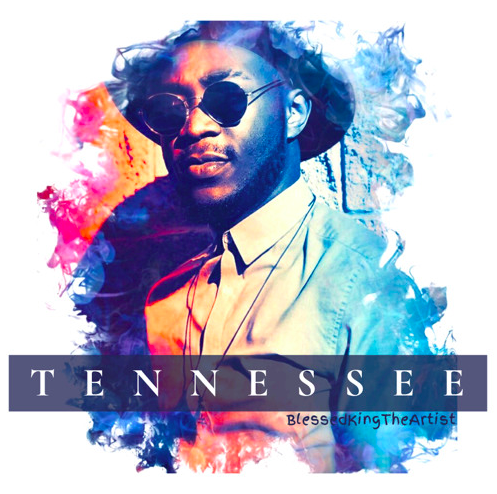 Franck Yvan Njonkou Seudio, better known under his stage name BlessedKingTheArtist, releases an impressive debut single and music video titled "Tennessee," recorded at Wright way studios in Baltimore.
BlessedKingTheArtist kickstarts his music career in style with the release of "Tennessee," displaying the full spectrum of his abilities, while blending his African influences with the best of what authentic American R&B, pop, and Hip-Hop have to offer. Born and raised in Yaounde, Cameroun, Franck moved to the United States in 2017, in Maryland, upon graduating from university in his home country.
"Tennessee" mixes pop and hip-hop with utmost sophistication and was inspired by a true story BlessedKing experienced during his first stay in Tennessee, a steamy night well-spent with some of the hottest girls in town. The visuals capture the fun and excitement of a never-ending night and create the perfect imagery for the song.
On "Tennessee," the emerging artist delivers a sound full of warmth, sensual emotions, and groove, perfectly blended with his soothing vocal deliveries. "Tennessee" is a major debut track, set to spark mass appreciation among the connoisseurs of the genre and beyond, to all music lovers.