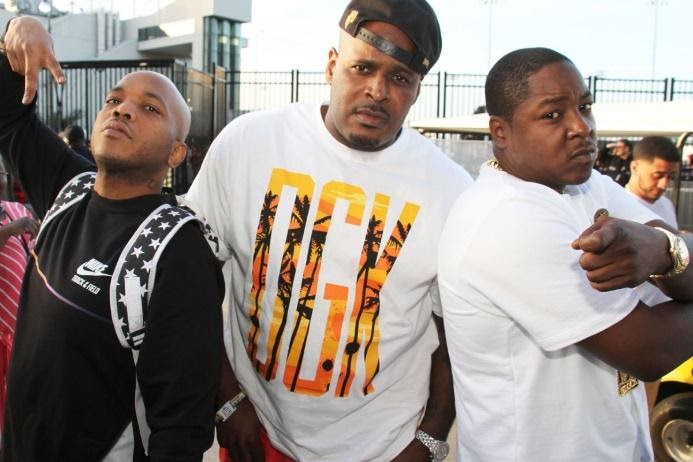 The iconic hip-hop group The LOX released their new album Living Off Xperience about two months ago. Now, they finally released the official video for the intro track of their project called "Gave It To Em." With production from fellow OG's Swizz Beatz and AraabMUZIK, the legendary group has demonstrated yet again that they are here to stay in the rap game.
In the music video, a classic NY block party vibe can be witnessed. Each year, The LOX, Juices For Life, and PCNY work towards helping people who are in need. This year, they collaborated to host a bookbag giveaway event to support people for 2020-2021 school year. Throughout the video, one can experiences real NYC in a variety of contexts: the community helping each other to make sure that the bag drive is carried out successfully, people enjoying ball on the streets, as well as rappers with their fancy cars.
Sheek Louch, through his words, ensures that people remember the various hits of The LOX:
Plant based, vegan, or beef I don't care how you chew 'em. LOX got too many f**kin hits, it's hard to brew 'em. Been underrated, but the streets they gotta Suu Woop 'em, I'm like "Thank you cuz'" just because fame and money bring jealousy, that's what it does. N****s lie on IG, just to get a buzz.
With a total lof 14 songs, the Living Off Xperience project features guest appearances from DMX, T-Pain, Jeremih, Westside Gunn, Benny The Butcher, Clay Dub, Dyce Payne, and Oswin Benjamin. Just before the release of "Gave It To Em," the video for the project's last track "Loyalty and Love" was also released. The video also portrays the group performing in Yonkers, apart from classic footage of street life in New York.
Watch The LOX's new "Gave It To Em" music video below!