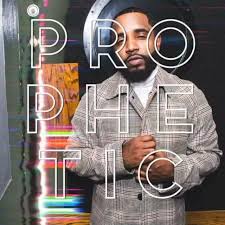 Inspired by many greats such asLauryn Hill, Bob Marley, and Andre3000, Von Da God is someone to look out for. From New York, he definitely has the swag and lingo
that we all are familiar with, but his unique sound and the cadence of his message, will not let you forget him. He is charismatic and compassionate. It shows when he's asked by his publicist, Jaja Nelson, "what is his message to the youth?"
His response was to "Listen Up, Listen Clearly", it can be seen all over his Instagram in his namesake. On it you can also find clips of his recent drop, Prophetic EP, which includes the single "Smile". Von Da God is someone we should all tune into and support. Also, stay tuned for his drop "For the People" on December 4th. Preorder here.