Travis Kelce has been blowing up all over the media these last few days thanks to his rumored relationship with Taylor Swift. Although the Kansas City Chiefs star and the pop sensation have been pretty tight-lipped about what exactly is going on, the speculations are plentiful. However, it's not all rosy, especially for the athlete, whose ex-girlfriend Maya Benberry has accused Kelce of being a cheater. Nonetheless, as the pair forge ahead, Swift's excited cheering at one of his games is all the proof some need. 
Indeed, Travis Kelce and Taylor Swift are known to light up stadiums for a living. However, whether they've lit up each other's hearts is still up for question. In the meantime, there's some renewed interest in both their dating portfolios. While Swift is known to write songs about her exes, Kelce's dating history isn't as talked about. In fact, Kelce's probably just as much of a lover as she is, and once dated 50 women at the same time! 
Read More: Travis Kelce & Taylor Swift Dating Rumors Lead To Witty Song Pun From NFL Announcer
Maya Benberry
Maya Benberry at the Halloween House Party 2016 held at Private Residence on October 31, 2016 in Tarzana, California.
In 2016, Travis Kelce became one of the nation's biggest heartbreakers. In the same fashion as The Bachelor, the star athlete was the central figure on the dating show, Catching Kelce on E!. The point of the reality competition was to- you guessed it- catch Kelce's heart. 50 women from 50 states participated to win the tight end's tight heart. After multiple dates and love confessions, Kentucky's Maya Benberry emerged victorious.
Unfortunately, their relationship didn't last, and the pair split up within the same year. Things heated up soon after, as Benberry posted a series of cryptic tweets that alleged that Kelce cheated on her. The tweet has since been deleted but was captured by The Shade Room. Since their split, the pair have pretty much stayed away from each other. While Kelce has continued on in his professional football career, Benberry is now a beauty blogger.
Read More: Travis Kelce Tried And Failed To Give Taylor Swift His Number During Eras Tour
Kayla Nicole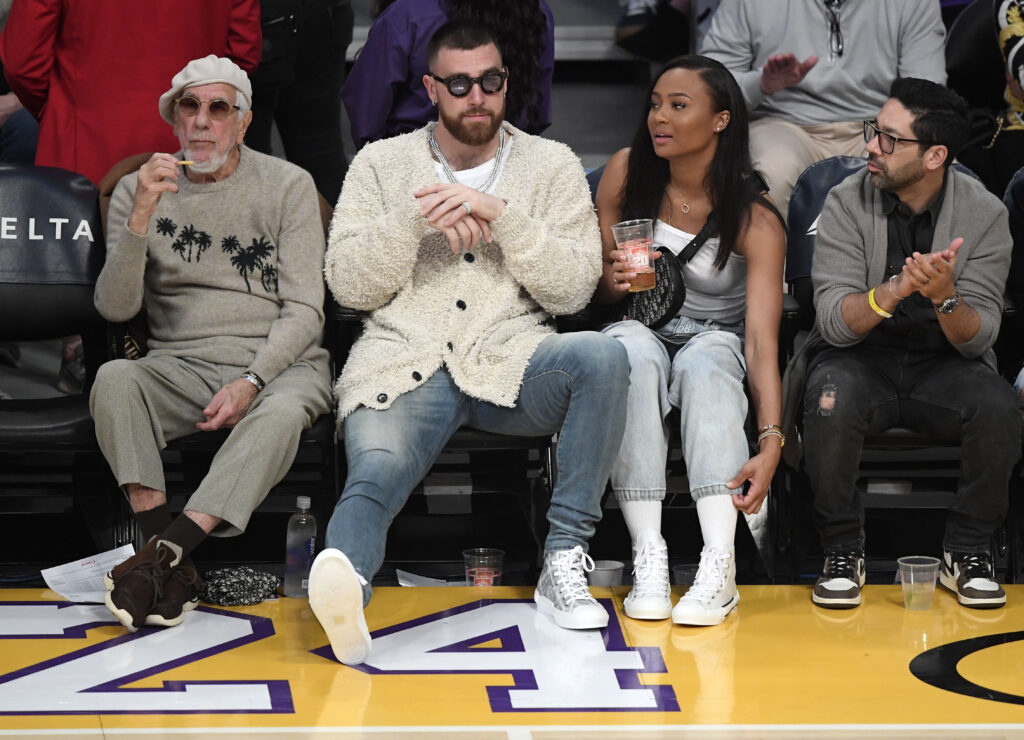 LOS ANGELES, CA – FEBRUARY 21: Travis Kelce #87 of the Kansas City Chiefs and Kayla Nicole attend the Los Angeles Lakers and Memphis Grizzlies basketball game at Staples Center on February 21, 2020 in Los Angeles, California. (Photo by Kevork S. Djansezian/Getty Images)
Travis Kelce and Kayla Nicole had an on-again off-again relationship that lasted five years. Between 2017 and 2022, the couple enjoyed a lot of media attention and attended numerous events together. Nicole has a broadcast journalism degree from Pepperdine University and is a vibrant sports journalist. Beyond this, Nicole also has a thriving modeling career and is a fashion and beauty influencer on Instagram. 
Kelce insta-flirted for months on Instagram before Nicole worked her way up to sending him a DM. Neither of them revealed the real reason why their relationship came to an end. The rumors carried by the media were always debunked, however, with both parties respecting each other online. Furthermore, both parties seemed to have moved on, and this breakup appears to be final.
Read More: Travis Kelce's Ex-Girlfriend Kayla Nicole: Everything We Know About The Model & Journalist
Zuri Hall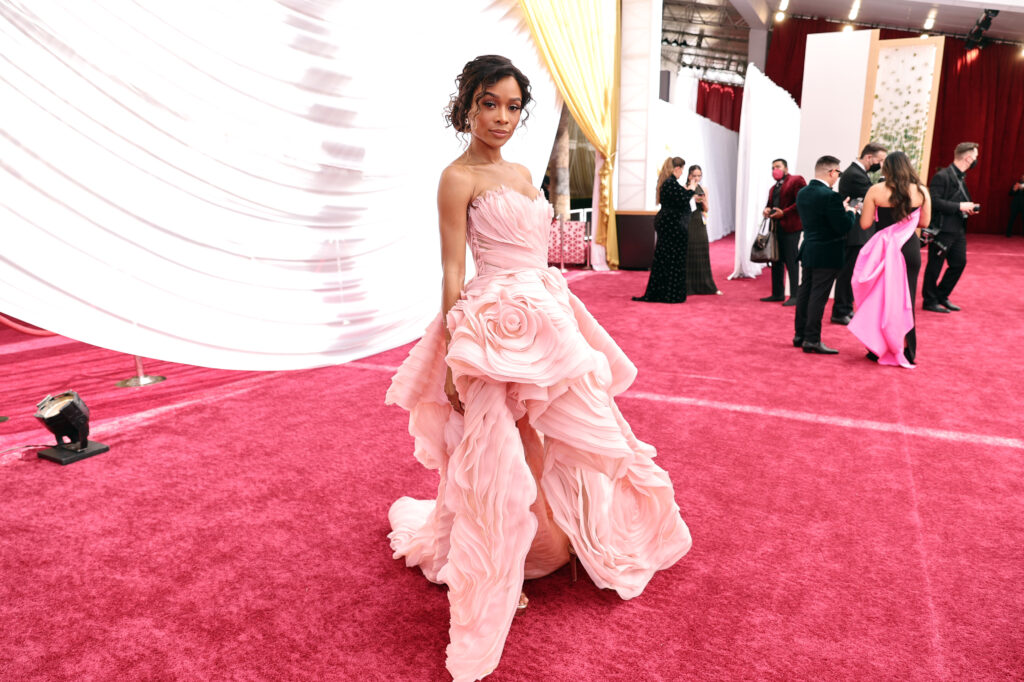 HOLLYWOOD, CALIFORNIA – MARCH 27: Zuri Hall attends the 94th Annual Academy Awards at Hollywood and Highland on March 27, 2022 in Hollywood, California. (Photo by Emma McIntyre/Getty Images)
Popular host, Zuri Hall was rumored to be linked to Travis Kelce around the fall of 2022. Hall was seen in a suite at a Kansas City Chiefs game, which created a minor media frenzy at the time. However, neither party has confirmed or denied they were ever in a relationship. As of January 2023, Kelce shared on The Pivot podcast that he was in fact, single, putting an end to the rumors. 
Read More: Travis Kelce Net Worth 2023: What Is The NFL Champ Worth?
Travis Kelce & Taylor Swift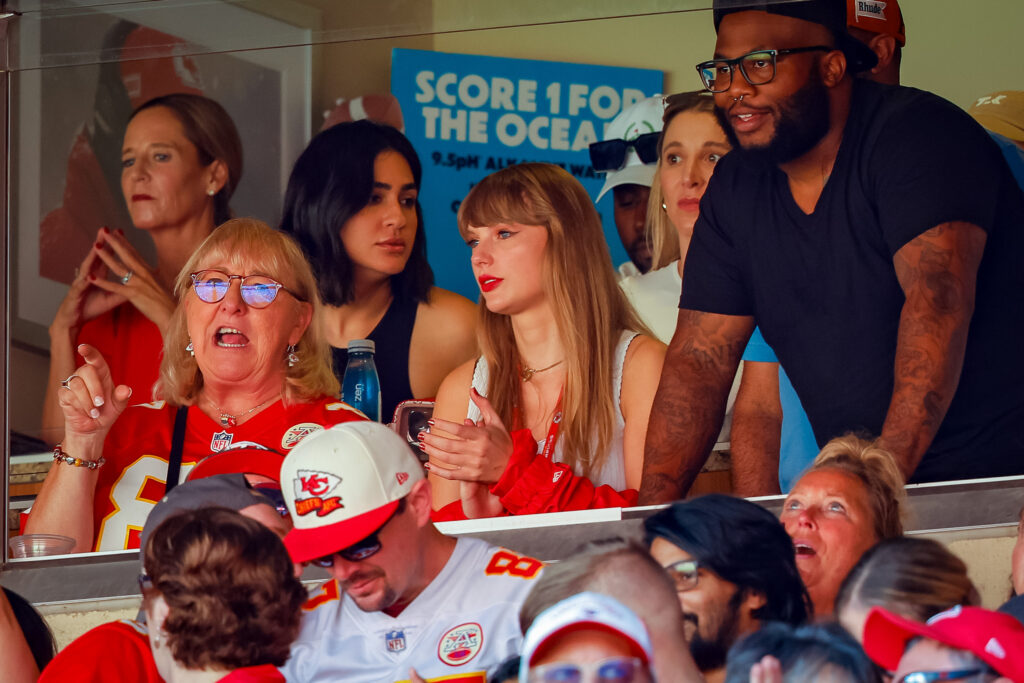 KANSAS CITY, MISSOURI – SEPTEMBER 24: Taylor Swift watches a regular season game between the Kansas City Chiefs and the Chicago Bears with Donna Kelce, mother of Kansas City Chiefs tight end Travis Kelce, at GEHA Field at Arrowhead Stadium on September 24, 2023 in Kansas City, Missouri. (Photo by David Eulitt/Getty Images)
As mentioned, Travis Kelce and Taylor Swift have been revealed to be hanging out. Nonetheless, it's too soon to tell whether the pair are romantically linked, or if it's heading anywhere. Meanwhile, Kelce's jersey sales have increased significantly since the rumors began. Since both are major stars in their respective professions, the media is lying in wait for a confirmation of a relationship. Until then, the speculations will continue to grow.