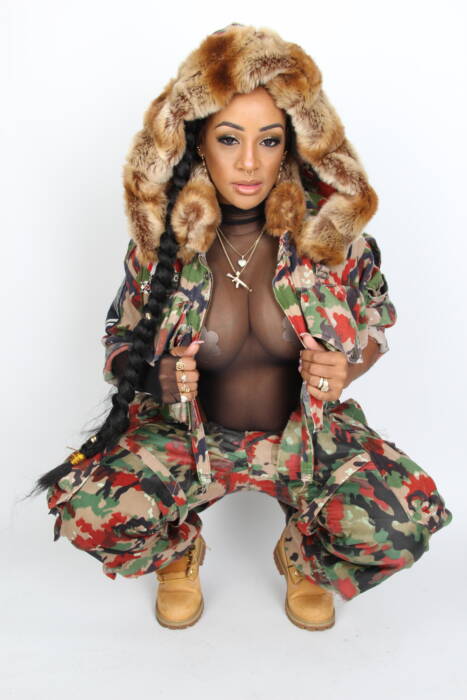 As years go by rappers retire and new MCs rise up. Recently in 2020, California rapper Deja Vu has been making a local name for herself with her quality releases. Not only has the rapper shown she has the talent, but has also shown she has the work ethic to push her name.
An example of this is her recent music video released called, "Chop Chop" where she sings about being a boss and getting her money. In this video it's clear Deja Vu's intent was to not only bring content to her fans, but quality content in that.
In the video Deja Vu is shown sitting in the queen seat counting up her mountains of money. The confident Deja Vu is flexing in every scene with her high end shoes, stylish wardrobe, and polished hair. Not only is the video well planned but also has fun comedic elements such as her scene where she is dressed as Edward Scissorhands.
With the amount of quality that went into this video, this is a perfect example on why the California rapper Deja Vu is well on the rise. Running circles around her fellow rappers, it would be no surprise if Deja Vu had her breakout season in 2021.
Watch the newly released "Chop Chop" by Deja Vu