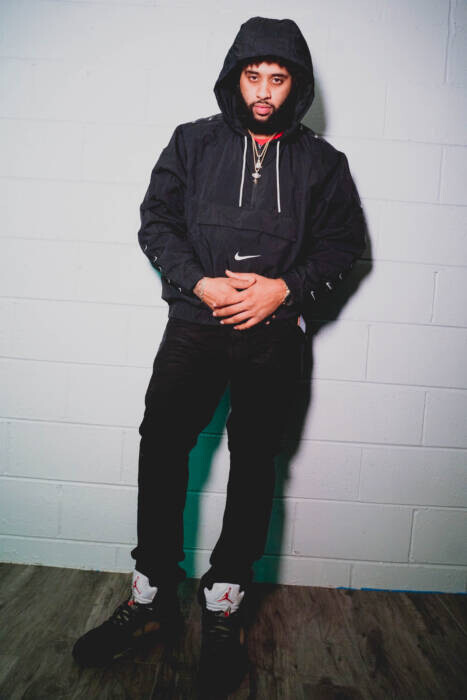 Racine, Wisconsin based hip hop artist 92Baby has gained traction quickly after making his streaming debut just last year. 92Baby has crafted an interesting sound, using heartfelt lyrics, beautiful melodies, and hard hitting 808s to get his story across.
In late February 92Baby dropped his debut project titled "1992". The project lasts right around 16 minutes in listening time and features a multitude of different vibes and sounds. The project showcases 92Baby's growth as an artist with clever melody choices, solid beat choices, and an overall well-crafted vibe.
Songs like "Love For Granted" paint a vivid picture of the relationship struggles 92Baby has faced and continues to face. Tracks like "God's Talking" contain lyrics about 92Baby feeling blessed but yet still motivated to chase greatness. The project ends with the final track "Wisconsin Roads" which paints a picture of the everyday hustle 92Baby works through.
"1992" is a major step in the right direction for the Wisconsin based MC. The project is a pleasurable listen from start to finish, and shows key elements of growth in 92Baby's artistry.
Listen to 92Baby's Newest Project Here:
Follow 92Baby On Instagram here:
https://www.instagram.com/big92baby/