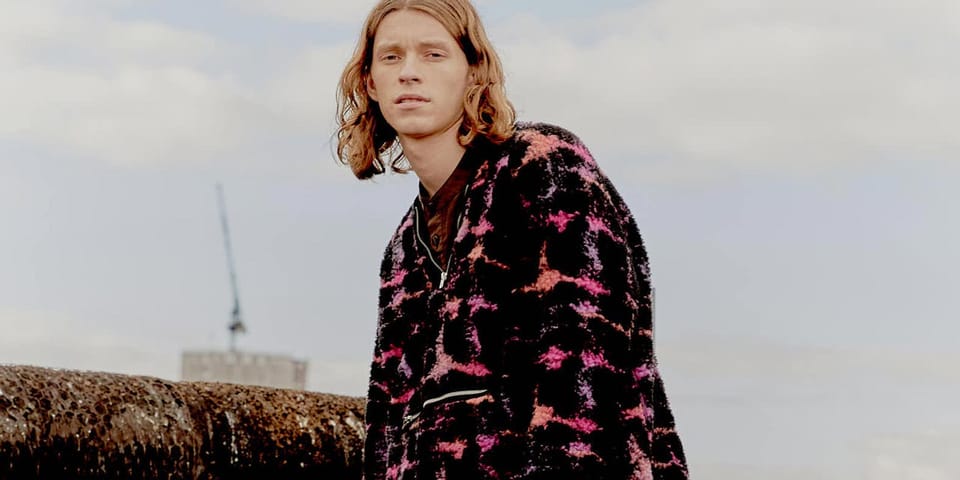 For Pre-Fall 2023, London-based fashion label YMC (You Must Create) cites its sartorial source in '70s New York — specifically, the explosion of art, music and culture that occurred in the East Coast metropolis during the latter half of that period.
For context, it was at that time that bands like ESG and Liquid Liquid existed at the forefront of the Disco Punk frontier, mixing No Wave, Disco and Post-Punk sounds to craft an entirely new genre for music. DJ Kool Herc, meanwhile, was building the foundation for breakdancing, and Blondie had just put out Parallel Lines.
In the art scene, Keith Haring had just set up shop in the Lower East Side, while Jean-Michel Basquiat and Al Diaz were tagging Manhattan under their SAMO alter-ego. "It was a mythical time for art and music in the city," as the brand puts it.
Referencing the era through clothes, YMC is celebrating '70s New York's breakthroughs with clashing colors, military surplus references and arty prints. Cotton ripstop, leaf print camouflages and field jackets in soft twill nod to the army-inspired silhouettes of the time, while shirting appears inspired by Basquiat's legendary works. The color palette, which largely consists of washed blue, black, ecru, red, brown and royal blue, is just as much a sign of the times.
The brand's signature pieces, like the Bowie shirt, arrive with fresh New York-inspired patterns. The PJ Overshirt is made from a delicate Broaderie Anglais; the Walker Jacket enlists a pre-washed dye, and the Battle Jacket dons a military-inspired brown facade. Clashing colors, as mentioned, appear in stripes on the Bluebird Dress and Rat Pack Cardigan, referencing the "anarchic spirit" that defined the period.
YMC's Pre-Fall 2023 collection is now available to shop on the brand's webstore. Revel in the range in the gallery above.
In more fashion news, Rhuigi Villaseñor exited Bally after just over one year.