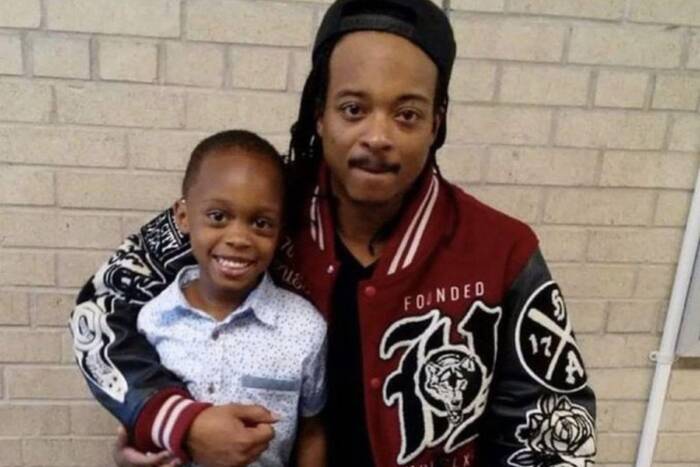 According to the police officer who shot Jacob Blake seven times, he thought that Blake was kidnapping a child. Attorney Brendan Matthews, the lawyer of this cop as well as the representative of the Kenosha, Wisconsin police union, told the outlet a woman cried out, "He's got my kid; he's got my keys" as Blake was helping a child get into the car.
According to Officer Rusten Sheskey, he was responding to a call from the child's mother who stated that Blake was at her house. Sheskey also claimed that he was not aware that there were two other children in the car and he only saw Blake helping one child, when the women screamed about it. Matthews argued that if Sheskey had allowed Blake to drive off with the child, "the question would have been: 'Why didn't you do something?'"
Blake's uncle, Justin, stated that it was ridiculous that the cop is claiming that Jake kidnapped his own children from their mother.
"It's gaslighting," he said. "Outright lies."
Moreover, the lawyer claimed that the gun was only fired when Blake "twisted" his body toward him as he allegedly held a knife. The Wisconsin Department of Justice and Kenosha Police Union had said that Blake's car had a knife although they did not reveal whether officers were aware of its presence or whether Blake was actually holding it.
The video released of the incident shows Blake leaning into his car through the backdoor. Right after, Sheskey opened fire, and hit Blake in the back seven times in front of his three young children. The bystander who recorded the incident told investigators he heard officers yell, "Drop the knife! Drop the knife!" although they did not see a knife. The shooting reportedly left Blake paralyzed from the waist down.
Sheskey's attorney's claims come as authorities are getting ready to hand over the Wisconsin DOJ's investigation findings to a retired police chief who will be acting as the independent consultant for the review of the case. Then, the retired chief will forward the investigation to local prosecutors, to decide if the officers involved will be charged. Currently, the officers are on paid administrative leave.