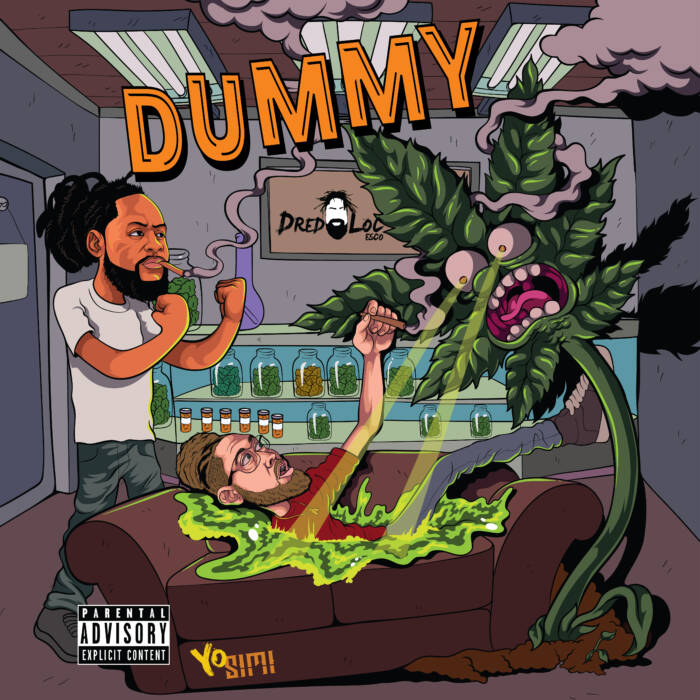 Florida's freshest and brightest new artists Yo Simi and Dredloc Esco have craved their own lane lately as solo sensations. Today, the two team up for a catchy new single, titled, "Dummy."
It's a set up to their collaboration project called Color Blind. "Dummy" is a homage track to the two stars favorite past time, marijuana. Layered with a head-nodding mid-tempo vibe and rapid-fire cadence. The song showcases Simi and Esco organic chemistry as the two goes back-and-forth with equally intoxicating verses. It's their common love that makes the song undeniable.
"Once you find your purpose," says Yo Simi, "find a song that says it for you and play it out loud."
Dredloc Esco elaborates: "Our upcoming project is great music," says Dredloc Esco, "but it's more than that. It's authentic. It's diverse, and it helps us get through the hectic times we're living in."
Following the release of "Dummy," Yo Simi and Dredloc Esco promise visual presentations for new songs "Time" and "Blender." All scheduled to appear on Color Blind, coming this Fall on BigBuc Entertainment. For more on the two rising artists, follow them daily on social media.
Watch.