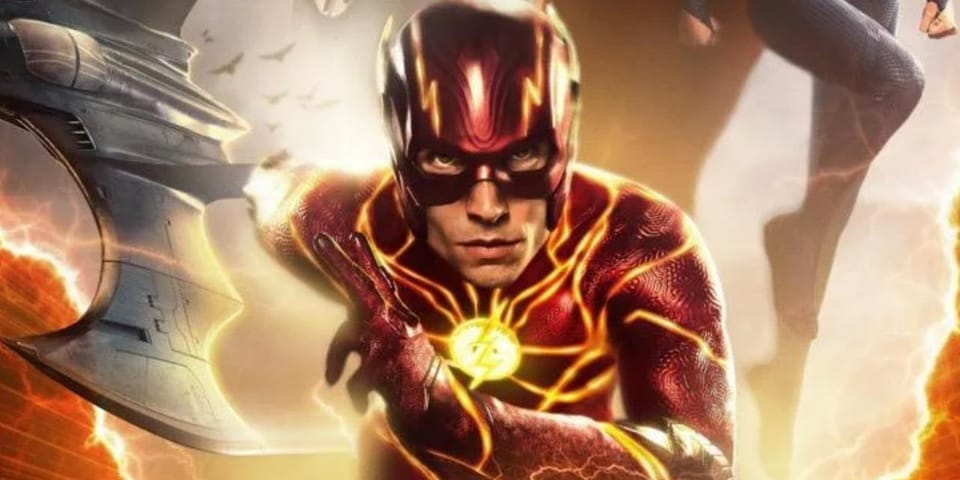 Following a two-hour presentation at CinemaCon 2023 on Tuesday, Warner Bros. dropped off the latest trailer for Andy Muschietti's The Flash.
The movie draws inspiration from Geoff Johns and Andy Kubert's 2011 Flashpoint comic. In it, Ezra Miller reprises their role as Barry Allen from Batman v Superman: Dawn of Justice and Justice League. Allen, known as the fastest man alive, witnessed his father (Ron Livingston) wrongly go to jail for the murder of Barry's mother, Nora Allen (Maribel Verdú). Barry attempts to race back in time to stop his mother's death, but while doing so, he creates a much worse timeline. He finds himself trapped circa 2013, fending off the Kryptonians General Zod (Michael Shannon) and Faora-UI's (Antje Traue) planetary invasion, without the help of Superman (Henry Cavill). Instead, the time-travelling Allen must go to battle alongside the main timeline's version of himself and the Kryptonian hero Supergirl (Sasha Calle),
Here's the official logline: "Worlds collide in The Flash when Barry uses his superpowers to travel back in time in order to change the events of the past. But when his attempt to save his family inadvertently alters the future, Barry becomes trapped in a reality in which General Zod has returned, threatening annihilation, and there are no Super Heroes to turn to. That is, unless Barry can coax a very different Batman out of retirement and rescue an imprisoned Kryptonian… albeit not the one he's looking for. Ultimately, to save the world that he is in and return to the future that he knows, Barry's only hope is to race for his life. But will making the ultimate sacrifice be enough to reset the universe?"
The new trailer follows a previous reel from the forthcoming film, which was released during the Super Bowl and offered a first look at Michael Keaton and Ben Affleck, both of whom depict Bruce Wayne/Batman. Notably, earlier this year, DC Studios co-CEO James Gunn called the flick "one of the greatest superhero movies," during a private press conference, via Variety.
The Flash will hit theaters on June 16. Watch the new trailer above.
In more entertainment news, Big Mouth was renewed for its eighth season, making it the longest-running Netflix series.