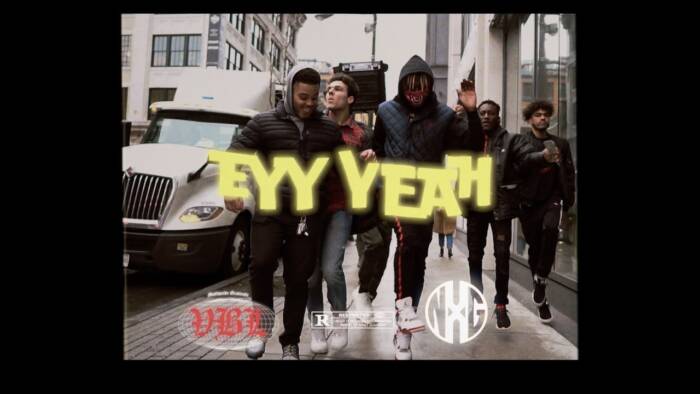 NxG is back with new music and a visual Shot by rising Philadelphia videographer Visuals By Luke! NxG's "Eyy Yeah" music video is a spectacle to behold worthy of multiple viewings. The energy in the production of the music and the video is electric and contagious. The visual centers around a day around downtown Philadelphia where we follow NxG and friends. The group is hard to miss as they dance around downtown Philadelphia, complete with a boom box speaker. What this video lacks in terms of organization it makes up for in character and pure youthful excitement. Check out NxG's "Eyy Yeah" music video below as well as his previous singles "Mission" & "No Trust", all three songs have been added to our HipHopSince1987.com radio station!
Stay tuned for more music and visuals soon from NxG right here on HipHopSince1987.com!
https://www.youtube.com/watch?v=uRsTRmlcDQo&frags=pl%2Cwn
Follow NxG
http://instagram.com/xgseason/
https://open.spotify.com/artist/0pjSjRAW8LIxTvu55PQnHC?si=IgRPOIfKSS6aMQ6rYyjoog
http://soundcloud.com/nxg
https://hiphopsince1987.com/2019/music/nxg-amazing-video/
https://hiphopsince1987.com/2020/music/nxg-experiments-with-new-sound-in-new-release-no-trust/
© 2020, Seth Barmash. All rights reserved.