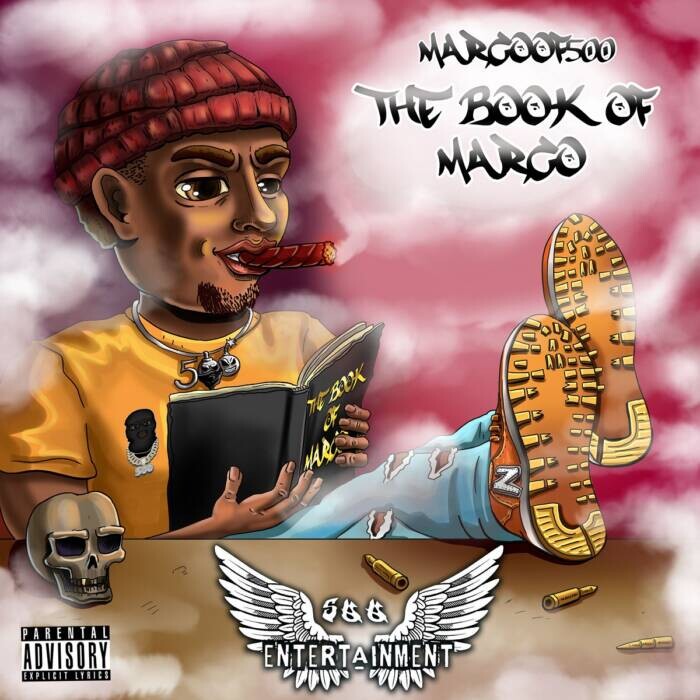 Marco is a true creative at heart. His artistry shows ever brightly in his EP, The Book of Marco. The 5-track project runs like a book with each song as a chapter telling part of the story that leads the listener along the path to discover the Judas in their lives, whether metaphorically or literally. His goal is to bring enlightenment and growth by the time the listener follows the story through each track.
Marco puts his life on display through his lyrics. Chapter 1, "Digits" is on the subject matter of financial stability and using it to uplift those close rather than spend frivolously on materialistic sins of the world. It gives off an energy of violence, resonating the grind for power, but begs the question, "at what cost?"
Chapter 2, "N.I.K.E" details the ambitions and perseverance of Marco to achieve his dreams through marketing and a grind rooted in dedication for success. Whether outworking his competitors or killing those that turn their back on him, Marco aims to earn respect but will retaliate accordingly if disrespected.
Chapter 3 reflects on the gathering of guns and arsenal for impending battle. It is the declaration of war as the signs of betrayal begin revealing themselves and the pieces to the puzzle begin to align.
Chapter 4 draws nearer to the purpose of this masterpiece's journey, finding the Judas. It stands on loyalty's code, showing no tolerance for anyone that goes against family, for once crossing the line, there's no turning back under good graces. It paints the fate of the Judas, once the predator, now turned prey.
Chapter 5, "10 Commandments" brings the listener to their destination, finding the Judas and uprooting them from their lives. It gives off big growth vibes, inspiring evolving past present self to grow beyond the Judas' attempt to deceive and sidetrack into harm's way.
The Book of Marco isn't only a masterpiece sonically, but in aesthetics as well. The cover art represents the EP in perfect fashion. At first glance it details a man reading a book to obtain knowledge while the typograph of the title highlights the signature of Marco's brand. The shoes tie directly into chapter 2 of the album, N.I.K.E. At its core, the artwork reflects the music of the album, a dedicated fan immersing themselves into Marco's life to gain an emotional connection with his truth through his music.
Complimenting the other parts of the design is the details of the chain and t-shirt logo which strategically advertises Marco's artist merchandise. The book gives off the illusion of a rugged book that details the hardships endured through Marco's life. In entirety, the artwork symbolizes a deeper meaning of the EP story to discover the Judas, and with the gold tainted lettering on the back, it gives the audience the illusion of the bible that makes the project and its meaning whole.
Pre-save Now:
https://distrokid.com/hyperfollow/marcoof500/the-book-of-marco
Connect:
Spotify: https://open.spotify.com/artist/4AmqLMLbFDew7kiV5cNvXL
IG: https://www.instagram.com/marcoof500/