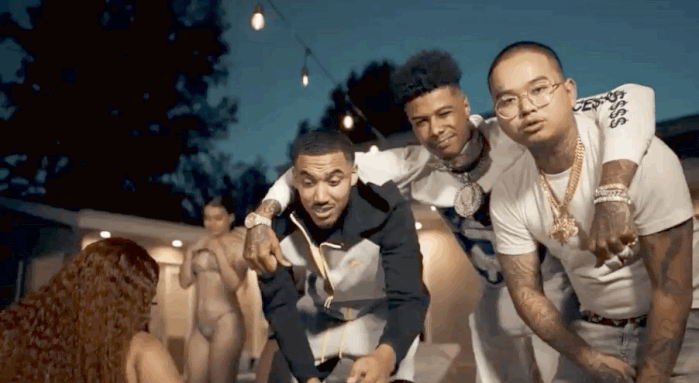 Cambodian-American rapper $tupid Young is one of his region's sharpest songwriters. Ready to tell the story about how rap saved his life, $tupid Young announces From Here On Out, his upcoming debut album. The album follows a loose narrative, tracing Young's rise from the cutthroat streets of Long Beach to his current success as a rapper and entrepreneur. The earlier songs reflect Young's anger and reckless behavior, while the album's later tracks reflect on his maturation into a community figure and loving father. Featuring recent singles like "Wit A Sticc" ft. Tee Grizzley (2.5 million views) and "I Can't Change" ft. NoCap, From Here On Out arrives on December 4th via AFFICIALS/EMPIRE.
Last week, $tupid Young shared a certified West Coast Banger™ in "Supposed To (ft. Blueface and Mike Sherm)," and today, the single gets the video treatment. With the song being about the trio's collective rise in the rap game, what better way to visualize it than with a ride around LA in a Bentley before pulling up to a lavish house party with as many baddies as they could possibly want. Success looks good on Young, Blueface, and Mike Sherm.
"Suppose To" is the latest single from From Here On Out, Young's upcoming debut album, out December 4 via AFFICIALS/EMPIRE.